Different Places In SPACE
https://www.sonicbids.com/band/different-places-in-space/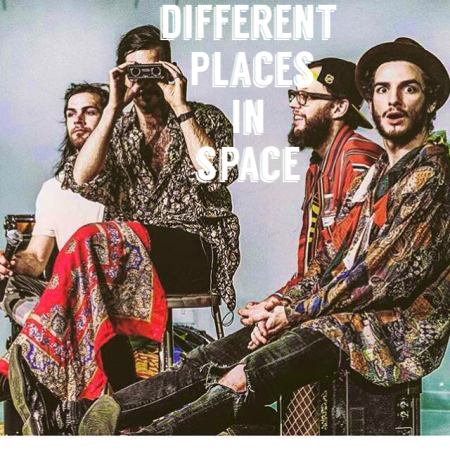 Different Places in SPACE may sound like an ambiguous destination, but the journey originated from a very specific terrestrial plane. Different Places in SPACE is a group of four artists who pull together diverse elements of jazz and rock and mix it with an interactive performance style to create a sonic, and decidedly psychedelic, musical experience.
Upcoming Events
Different Places in SPACE
Sun April 8, 2018
Different Places in SPACE is back at Wild Side! Come hang out, get weird, and enjoy some local rock! Music starts at 9pm! $5 at the door, opening act TBA...
Shroomfield Garden Music Exhibit
Fri April 20, 2018
First courtyard show ever! 3 floors of music 7pm till sunrise Bring the kind of friends who would ash a cig before giving it to you $5 cover includes music/beer 20% of proceeds goes to new headphones for local dementia nursing home #musictherapy Music: Chet Vincent http://thebigbend.net/ Clayton...