Bill Toms and Hard Rain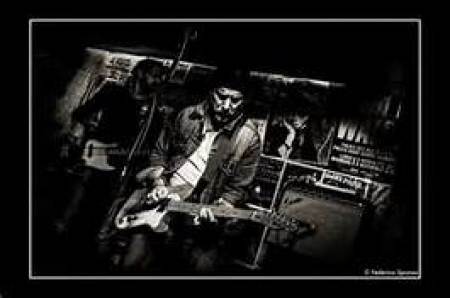 "Bill Toms is a poet, a soul-shouter and guitar slinger with one foot in the gutter and an eye on the heavens above. And man, does he front a great rock n' soul band!" - Will Kimbrough The creative compulsion to write songs that stir emotion, challenge the mind, and move the tail feathers of the audience is undeniably unique in music today. His performances have become legendary in sheer power and passion. Rock and roll, soul, blues, and gospel so deep the earth moves, and the walls begin shakin' as Bill Toms and his band start the train rollin. American music never sounded so good. He joined Pittsburgh's legendary band, Joe Grushecky and The Houserockers, as lead guitarist in 1987. The band's meteoric rise into the professional music scene enabled Bill to tour the United States and Europe repeatedly. While with Joe Grushecky and the Houserockers he opened for and played with a long and impressive list of notables, such as The Band, Bob Dylan, Bruce Springsteen, Little Feat and Stevie Ray Vaughn. During his 20 years of playing guitar, co-writing, and singing back-up vocals for the Houserockers, Toms recorded six studio albums and one live concert album. In 1995, the acclaimed CD, "American Babylon," was recorded and produced by Bruce Springsteen.
Upcoming Events
Excuses Presents Bill Toms and Hard Rain
Sat March 3, 2018
Bill Toms and Hard Rain (featuring The The Soulville Horns) return to Hard Rain Headquarters, Excuses Bar & Grill for a Pre Italy Tour Concert.
Bill Toms Band ItalianTour 2018
Fri March 9, 2018
Bill Toms Band (feat. Phil Brontz, Steven Binsberger Simone Masina, Antonio Perugini) Italy Tour 18' Bill Toms è di ritorno in Italia. Ecco le prime date ufficiali: 9 Marzo | LUGAGNANO (VR) Club il Giardino Lugagnano 10 Marzo | MONTEBELLUNA (TV) Mattorosso 11 Marzo | COLORNO (PR) Vicolo Stretto Pub...
Bill Toms & Hard Rain (ft. Soulville Horns) - The Live Recording
Sun May 6, 2018
Bill Toms and Hard Rain (featuring The Soulville Horns) and Terraplane Records Presents The 'Live' Recording Direct Ticket Link: http://bit.ly/0505billtoms Tickets on sale now! Tix: $12 adv, $15 dos http://www.ticketweb.com/clubcafe 866-468-3401 or in person at Dave's Music Mine (Southside), and at...