The Jakob's Ferry Stragglers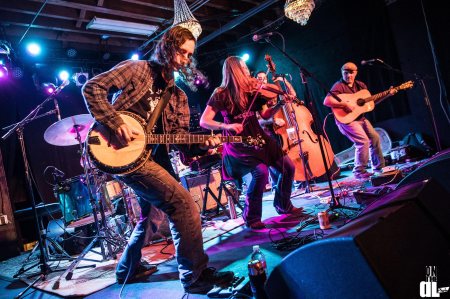 Bluegrass Singer Songwriter Other
The Jakob's Ferry Stragglers draw freely from old-time, bluegrass, country, jazz, rockabilly and swing styles to create their tight, high-energy string band music. Well-crafted original songs with emotional depth, masterful picking, and resonant vocal harmonies combine to forge new territories and a fresh take on Appalachian Americana music. Band members Gary Antol, Libby Eddy, Ed Croft and Joe Dep hail from the mountains and river towns of southwestern Pennsylvania, West Virginia, and Ohio.
Upcoming Events
The Jakob's Ferry Stragglers w/ FolkenPhunk Trio
Sat November 4, 2017
The Jakobs Ferry Stragglers are hosting a Friday night hoedown November 3rd with their good friends FolkenPhünk Trio! Doors at 8PM with music at 9PM. Only $5 to boogie. 18&up. Yee Haw!...