SpinCycle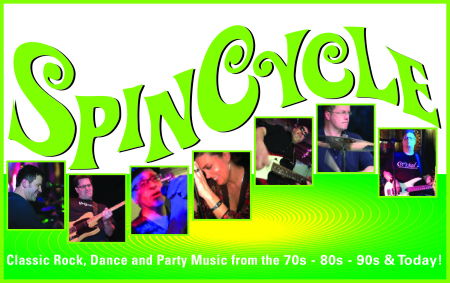 SpinCycle is an exciting Rock, Dance and Party band, playing favorites from the 60s, 70s, 80s, 90s and today… delivering an electric and eclectic mix, from the Beatles and Blondie to Bruce and Bruno Mars. Featuring male and female lead vocals and veteran musicians from all over Western PA, SpinCycle is perfect for any venue or gathering - parties, nightclubs, festivals, private functions, corporate events, big or small. SpinCycle puts its own special spin on any occasion!
Upcoming Events
SpinCycle at the Rochester Inn
Sat February 17, 2018
Come out and help us beat the winter cold with a hot night of food, drink and dancing to SpinCycle's electric, eclectic variety of your classic rock, pop, new wave and dance music favorites; $5 cover at the door....