Different Places In SPACE
https://www.sonicbids.com/band/different-places-in-space/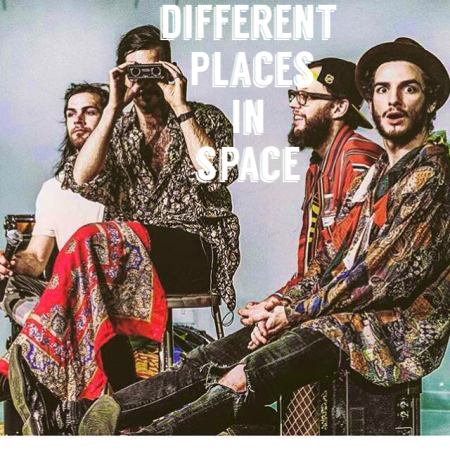 Different Places in SPACE may sound like an ambiguous destination, but the journey originated from a very specific terrestrial plane. Different Places in SPACE is a group of four artists who pull together diverse elements of jazz and rock and mix it with an interactive performance style to create a sonic, and decidedly psychedelic, musical experience.
Upcoming Events
FAUX FURRS/Spacefish/Different places in space/Deadly Vipers
Mon July 3, 2017
Spirit Lodge presents: Doors at 8:00 Music starts at 9:00 Faux Furrs (CHI) : https://fauxfurrs.bandcamp.com/releases Different Places In SPACE: https://differentplacesinspace1.bandcamp.com/releases The Deadly Vipers (Detroit) : https://deadlyvipers-detroit.bandcamp.com/ Spacefish: https://spacefis...