Cousin Boneless
https://cousinboneless.bandcamp.com/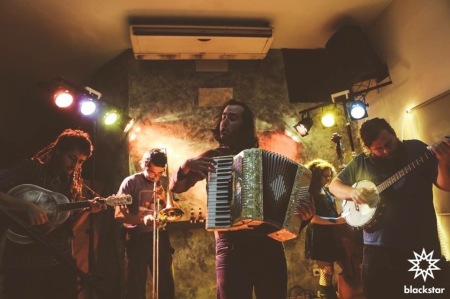 Cartoon slime people creating spooky silly gritty sings with a punk folk orchestra
Upcoming Events
Cousin Boneless "No Bones, No Masters" U.S. Tour 2017
Tue August 22, 2017
Cousin Boneless full U.S. Tour! No Bones, No Masters https://cousinboneless.bandcamp.com/ A lot of shows are just pending details and whatnot! Keep in touch with this event page for up to date info! June 29th - Philly, PA @ Spruce Caboose https://www.facebook.com/events/271122086696454 June 30th ...
Cousin Boneless,Tony Nickolas, Maura Tull James Von Lenz
Tue August 22, 2017
Cousin Boneless . Tony Nicolarakis Maura Tull Admission is only 5$ for a great night of music since its a tuesday we will be starting early - 7:30 doors . - 8:30 the show will start!!...
Cousin Boneless Homecoming Show with Matt Pless, Lawn Care & NMO
Wed August 23, 2017
4th River Music Collective Wednesday, August 23rd - 7pm OWL Hollow - The Boardwalk 10 Nansen st - Hazelwood Be nice! Donate to touring bands! Cousin Boneless is returning home to Pittsburgh after a super long summer tour. We're taking a lil break afterward, so this will be our last show for a bi...